My Top Four Takeaways from Carlos Hidalgo's New Book, "Driving Demand"
February 04, 2016
Demand generation has become as popular a term as "content marketing" among marketers. For those who implement it effectively, the results are transformational, but for those who don't, the end result is frustration and continuation of the status quo. In Carlos Hidalgo's recently published book, "Driving Demand: Transforming B2B Marketing to Meet the Needs of the Modern Buyer," he makes clear that while it's a difficult transformation for enterprise companies, a modern demand gen strategy will result in a marketing operation going from a cost center to a revenue generator.
As a B2B demand gen marketer at a quickly growing software company, the comprehensive strategies and frameworks Hidalgo presents in his book are invaluable to me, and his transparency is refreshingly human. He shares his expertise from the experience of both success and failure, and avoids making the vast generalizations and assumptions that similar publications make, rendering them void of any actionable insights. On the contrary, Hidalgo's book leaves you not only with frameworks and strategies flexible for your company's nuances, it will leave you feeling that change IS possible.
Here are my top four take-aways from the book:
1) Without Total Buy-In And Cross-Functional Accountability, Modern Demand Gen Is Just a Pipe(line) Dream (see what I did there?)
Traditional marketing operations are typically not accountable to revenue quota, so B2B marketers familiar with this approach are undoubtedly nervous about the notion of becoming a revenue generator.
But Hidalgo is unapologetic in setting expectations for companies seeking to implement modern demand gen programs. When marketing holds revenue quotas, it requires collective innovation, creativity, and drive to get there. Change must start with an internal culture that supports innovation and empowerment, regardless of title or paygrade. An internal culture stuck in a "this is the way its always been" or "that's above my pay grade" mentality will be left behind.
Sales must also be supportive of their evolving role in the buyer's journey. Traditional companies with a sales-led approach put sales in front of potential buyers the moment a prospect catches wind of a brand. But in this modern era, buyers are able to make smart business decisions without the help of a sales rep so soon in their discovery process. Take this meme below, for example.
We've all been here.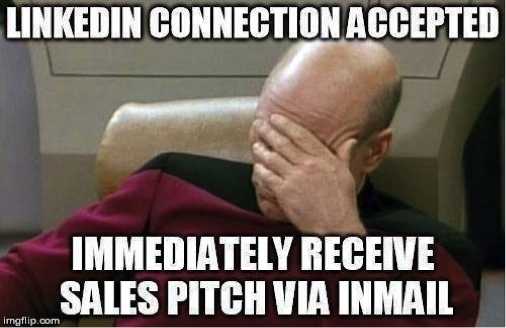 In today's B2B market, buyers want to do their own research before communicating with sales, and anything before is disruptive and damaging to their perception of the brand. In this new era, it falls on marketing to drive the early engagement and nurture activities of buyers. This way, when a buyer is more familiar with your brand and becomes curious about your product, sales can step in to identify their specific business need and drive the sale home. Hidalgo provides a step by step framework to get you there.
2) Organize Your Marketing Team By the Buyer's Journey, Not Skills or Tactics
Raise your hand if you've never worked for a siloed team or department.
Anyone, anyone? I didn't think so…
In my experience, silos can form among even the most innovative and agile of marketing teams. But Hidalgo introduces a concept that I had not considered: that teams be organized according to stages in the buyer's journey, rather than by skills or operations within the department.
Mind = Blown.
Hidalgo demonstrates this idea with an example from an ANNUITAS client. The company had a talented content marketing team, but it only produced content at the very top of the funnel. ANNUITAS suggested a split among the team: half would focus solely on top-of-funnel, engagement content, and the other half would focus on developing nurture content for buyers that have become more familiar with their product. This ensured that content was available for buyers at whatever stage they were in, and continued to drive them further down the funnel, rather than stay static at the top.
Hidalgo's ideas for org structure are forward thinking and just make good sense for teams truly aiming to become revenue generators for their company.
3) Go Beyond the Editorial Calendar: Mapping Content To Every Step of the Buyer's Journey
Many talented marketing teams integrate content marketing in their overall strategy, and constantly churn out high-quality content. But the truth is, only 21 percent of B2B marketing organizations say they are effective at tracking the ROI of their content.
If you're experiencing this challenge, you are most definitely not alone. Hidalgo does a brilliant job mapping out a framework to identify each level of engagement in a company's buyer's journey, then goes step by step along that journey to determine what content to produce at every stage, the respective channels for distribution, and the metrics to track for performance reporting.
4) Avoid "Shiny Object Syndrome" When Selecting New Marketing Technology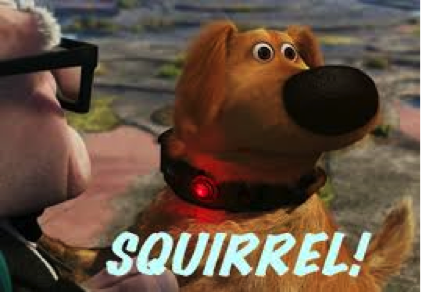 Personally speaking, the number of emerging marketing technologies is as exciting to me as it is overwhelming. It's so easy to get seduced by a new tool's promise of "data-driven marketing," until one day you wake up and realize your tech stack needs a spring cleaning more than your own closet.
In the spirit of the old adage "money doesn't buy happiness," Hidalgo assures readers that shiny new marketing tech doesn't guarantee ROI for your marketing programs.
Adages aside, a 2015 Demand Gen report found that only 38 percent of B2B marketing departments have both lead and revenue quota goals, but marketers will spend even more on technology as indicated by a projected industry revenue growth of 60 percent. ­
New tools threaten to clog our tech stacks without the framework to manage them properly and see their true value. Hidalgo walks us step by step to build a Demand Process framework that equips teams to plan, automate, and iterate on a lead management and tracking program. He teaches us how to track the success of demand gen programs, channels, and content performance to ultimately report ROI and business impact to the rest of your organization. This section alone is worth its weight in gold, so I'm not giving anything else away!
If you're a seasoned demand gen marketer wanting to stay informed of cutting edge approaches, or a marketer looking to become more versed in this new marketing era, I urge you to pick up Carlos Hidalgo's book, "Driving Demand: Transforming B2B Marketing to Meet the Needs of the Modern Buyer."
If you're ready to modernize your marketing operation, order your copy right here on the BMA website!
_____________
Tarah Speck is a BMA member and Digital Marketing Manager at Kapost, a content lifecycle management software for B2B marketers. Tarah is the lead copywriter/editor for all web content and mid-funnel nurture emails, and manages demand gen and creative direction for Kapost.com 's user experience, landing pages, and CTA strategy. When not geeking out over demand gen and content marketing trends, Tarah can be found cooking, backpacking, skiing, or trolling local thrift stores for furniture rehab projects.
Connect with Tarah on LinkedIn or Twitter
Read These Other February 2016 Articles