Industry News and Views
April 03, 2008
Use of social media monitoring growing; direct can reap benefits, too
 Compiled from B2B Online
By Amy Syracuse
They might not be direct response vehicles, but direct marketers should ignore social media and the user-generated content they contain at their own peril.
In addition to enormous reach (Forrester Research reports nearly half of U.S. online adults now use them), social media offer a treasure trove of information—information that can be mined using monitoring and analysis technologies to uncover insights about things like customer satisfaction with a company's direct marketing tactics, campaign performance and the viral spread of marketing messages.
"Social media monitoring gives direct marketers an opportunity to keep their fingers on the pulse of how consumers are responding—to what extent current campaigns are successful, how they need to refine campaigns over time and, ultimately, the business outcomes," said Jeff Zabin, research fellow at Boston-based Aberdeen Group.
For Motorola, it takes a Cityscape to let users see company's security products in real-life situations
 Compiled from B2B Online
By Kate Maddox
Motorola Corp. is taking online technology to a new level with its latest ad campaign, built around a virtual city in which users can see the company's products in a variety of situations.
BBDO New York developed the campaign, called "Technology That's Second Nature." It focuses on the government and public safety sectors, including police chiefs, fire chiefs and municipal CIOs.
"When we look at our customers, based on research, one of the things we are seeing is the need for higher-level applications within the public safety space for video, data and voice across multiple networks," said Eduardo Conrado, VP-global marketing communications at Motorola. "However, [users] don't want to deal with the complexity of the technology that lies underneath these applications."
The campaign includes print ads, online ads, e-mail, collateral and trade show support. Print ads are running in publications including Government Technology, Law Enforcement Technology and Public CIO. Online ads are running on companion sites of the print publications and on other sites targeting public safety officials.
Barack Obama: To the letter born
Compiled from The New York Times Campaign Stops blog
By Steven Heller
Many designers have waxed admiringly about Barack Obama's sophisticated typographical design scheme, particularly the consistent use in much of his graphic material of the typeface Gotham, designed by Tobias Frere-Jones. So I called Brian Collins, an expert on branding, to get his thoughts on what this "good design" means for the candidate.
Q: What is the most significant trait that emerges from all Senator Obama's campaign artifacts?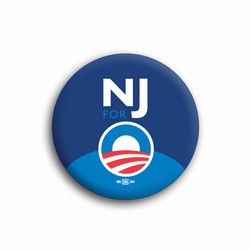 A: I was most impressed by one artifact: the signs that turn each campaign state into a logo for the Obama campaign. I've never seen anything quite like that before. I think it's clever. But it also works as it makes each state feel part of a larger, national movement.
Q: Do you think the typographical style actually makes a difference?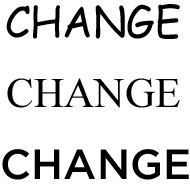 A: You bet I do. Style equals accuracy. Put the word "change" in Comic Sans and the idea feels lightweight and silly. Place it in Times Roman and it feels self-important. In Gotham, it feels just right. Inspiring, not threatening. In the end, typography makes a real difference when it delivers  words and ideas that are relevant to people. And for many, that seems to be the case here.
Read These Other April 2008 Articles