Anthony Christie presented as BMA Colorado's 2015 Marketer of the Year
May 01, 2015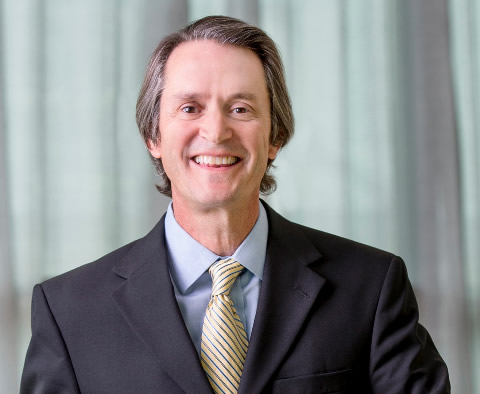 On May 1, 2015, the Business Marketing Association Colorado (BMA Colorado) recognized Anthony Christie as the 2015 Business Marketer of the Year during its 2015 Gold Key Award gala at the Denver Museum of Nature and Science. Anthony is the Chief Marketing Officer for Level 3 Communications.
Anthony Christie has served as Level 3's CMO since October of 2011 when Level 3 completed the acquisition of Global Crossing.  His tenure at Global Crossing spanned 8 years where he held multiple executive leadership roles as the EVP of Business Development & Strategic Planning for Asia Global Crossing, CMO of Global Crossing, Managing Director of Global Crossing UK/EMEA, and Chief Technology and Information Officer of Global Crossing.  
Anthony's broad experience across multiple business disciplines has set him up with an end-to-end view of the enterprise.  This cross-functional expertise allows Anthony to live his passion and drive his leadership influence from the helm of marketing.  He has also successfully increased the impact of marketing across the Level 3 business as a whole, yielding strong business results and continually improving customer experience.  Just in the three years that Anthony has served as the CMO of Level 3, the company has achieved significant increases in positive cash flow, EBITDA, stock price and customer loyalty, retention, upsell and cross-sell metrics.
To that end, Anthony's leadership scope as Level 3's global CMO is extensive.  He is responsible for worldwide marketing, product management and customer experience.  He oversees product management, product development, strategic pricing, marketing strategy and targeting, brand, corporate marketing and coordination of three regional marketing organizations in North America, EMEA and Latin America.  Anthony is also an executive sponsor for a number of Level 3's largest customers and has built an ongoing relationship with them to advocate on their behalf.  Both Anthony and his product leads are deeply and directly involved in the full customer lifecycle starting with customer acquisition in the selling process, ongoing customer conversations, and education through Executive Technical Advisory Councils.  
Prior to Anthony's experience at Level 3 and former Global Crossing, he spent 16 years at AT&T in various marketing, sales, business development and operations roles.  He holds a BA, Marketing from Drexel University, College of Business and Administration, an MBA from the University of New Haven and a Master of Science from Massachusetts Institute of Technology.
About Level 3 Communications
Level 3 is a premiere global communications provider headquartered in Broomfield, Colorado, that delivers communications services to enterprise, government and carrier customers in more than 500 markets in over 60 countries.  The company's reliable and secure network provides scalable capabilities to address the needs of the increasingly complex operating environment of the technology landscape.  The Level 3 portfolio of data, security, video, voice and unified communications solutions helps customers address their most difficult IT challenges while enabling the growth, efficiency and security of their businesses.
Read These Other May 2015 Articles